Can you afford to lose your critical patient and business data?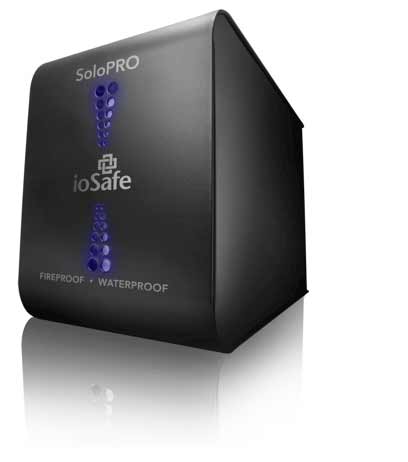 Get peace of mind with DMC's worry-free Redundant Backup Solution

With the inevitable transition to digital and paperless dental practices, patient data protection has never been more essential. That's why DMC's Redundant Backup Solution protects your business's critical data with an integrated on-site and off-site solution.

To help keep your most valuable information safe and secure, the backup process is handled by two separate technologies in two locations, creating identical backups.

Don't take a chance with your patient and business data — let DMC's Redundant Backup Solution help protect your practice.

Request a Consultation
What is a Redundant Backup Solution?
Worry-free. Backs up to more than one media source in separate locations

Automated. Backs up all your chosen data

Secure. Ensures your data is safe via online backup and ioSafe device + HIPPA Compliant

Monitored. Reviewed daily by DMC, so you don't have to
Onsite backup gives you:
- 1 TB+ hard drive capacity
- Fireproof and waterproof casing
- Ability to physically secure unit to prevent theft


Offsite backup gives you:
- Secure Internet-based backup
- Reliable storage and hosting through DMC
Renee White
-
Tigard, Oregon
Bookkeeper for Dr. Cynthia Layport
Pamela Gross
-
Portland, Oregon
at Phillip Gross DDS
Tracy Jacobs-Fife
-
Oklahoma City, Oklahoma
Office Manager for Dr. Justin Biggs
Protect your critical patient and business data
Get all the information you need to safeguard your practice
FREE ANTI-VIRUS EBOOK
Discover how to easily prevent malware, increase firewall protection, and improve web security.
In this free dental fraud ebook, you will discover the ten most common dental scams and how to avoid them.

Told through 12 real stories about dental practices that have been scammed, defrauded and taken for a ride. All were inside jobs. And it's not always who you think. Did you know... 1 in 4 dentists will be embezzled at some point during his or her career.

The 2010 Marquet Report on Embezzlement stated that embezzlement is a $400 billion per year problem, and the healthcare industry is one of the top six industries affected.

DOWNLOAD NOW
Get total peace of mind, with a Redundant Backup System from DMC
Protect your patients' critical data efficiently, reliably, and securely in the cloud and on site with DMC. Backups are encrypted in transit and then stored online. In your office, a waterproof, fireproof IO Safe provides redundancy and reliability so backup and recovery is possible when the Internet is down.


Ensure your patient data is safe with plans starting at less than 75¢ a day