Paperless document management - rid your practice of paper records!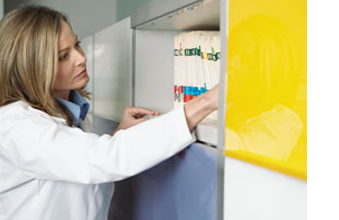 Store and manage documents electronically with DAISY's Document Manager

In a digital world, having all your dental practice's documents organized electronically can dramatically improve efficiency and make your employees' jobs easier. DAISY's document management feature lets your office staff store and manages electronic copies of documents associated with your dental practice — safely and securely.


REQUEST A CONSULTATION
With DAISY's paperless document management feature, documents can be attached to patients, providers, accounts or your dental practice in any of the following ways:
Become a paperless practice
Enjoy the benefits of a paperless practice — free up physical storage space and spend less money on office supplies. DAISY's paperless document management helps you significantly decrease the costs associated with filing and storing paper documents.
Convenient, safe document archives
Easily archive a copy of any DAISY report, a signed treatment plan, daily or monthly closing reports or other files. Everything in the archive is automatically backed up and can be backed up externally in multiple locations along with your DAISY database with DMC's Redundant Backup Solution.
Improve office efficiency
Your staff can access documents from any computer running DAISY, and multiple people can review the same document, even if they are in different offices or cities, Plus, a tidy office and efficient staff make your practice more attractive to patients.
Confidential patient and business data
Ensure that confidential patient information remains protected and is reviewed appropriately. Your practice can capture and use digital signatures to verify the integrity of documents. Digitally signed treatment plans help protect your practice in the case of patient disputes, reducing your liability. Paperless document management takes advantage of DAISY's advanced security controls which allow you to restrict access to certain files so only authorized staff can see protected documents.
Request a free DAISY software demo today
Find out how much time and money you will save with DAISY
STARTLING DENTAL FRAUD EBOOK
Uncover the ten most common dental scams and how to avoid them
Told through 12 real stories about dental practices that have been scammed, defrauded and taken for a ride. All were inside jobs. And it's not always who you think.

Did you know... 1 in 4 dentists will be embezzled at some point during his or her career? Protect yourself. Read this ebook today.

DOWNLOAD NOW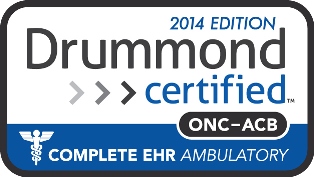 Fully certified DAISY EHR benefits your patients while minimizing staff time
Have you heard about the funds available through the federal incentive program for using a certified electronic health record (EHR)?
You may qualify for the federal funding if at least 30 percent of your patients are covered by Medicaid and you use a certified EHR.
DAISY EHR* is Drummond certified and satisfies federal certification requirements and can help you meet the incentive program's guidelines and objectives for receiving incentive payments.
DAISY EHR isn't just about meeting guidelines and objectives to receive incentive payments. Ultimately, it's about improving patient care by providing easy and timely access to their expanded health information.

Qualifying for Medicaid EHR incentive payments
You can start by using Drummond-certified DAISY EHR. For full guidelines see the Centers for Medicare & Medicaid Services (CMS) website.
Incentive payments can total up to $64,000 over six years.
How can I get help to setting up my practice for the Medicaid incentive program with DAISY EHR?
Our DAISY support team will get you started. We also recommend Oregon's Health Information Technology Extension Center, O-Hitech, to help set up your EHR workflow.
Dramatically improve efficiency for you and your employees
In this video, you will discover the many ways DAISY's Services allow your staff to accomplish more in less time, automate important administrative and marketing functions, and protect against the loss of sensitive patient data.

Schedule a demo to uncover how DAISY can help you gain profitability, increase productivity, and lower overhead.
Request a Demo
Manage and store documents in a variety of file formats
It's easy to scan documents — including X-rays and photos, registration forms, correspondence, etc. — directly into the DAISY archive, using your TWAIN-compliant office scanner. And any files stored in DAISY's Document Manager cannot be altered ensuring your records remain accurate. Files include:
Dr. Jeanette Lawson
-
Noblesville, Indiana
Lawson Dental
Sandy Strand
-
Corvallis, Oregon
Manager North Point Dental Group, LLC
Lisa Golding
-
Tacoma, Washington
Treatment Coordinator for Dr. Alan Tronset
Marliss Casteel
-
Vancouver, Washington
Finance Manager for Dr. Charles DuFort
Dr. Jeanette Lawson
-
Noblesville, Indiana
Owner Lawson Dental
Lisa Cavallaro
-
Milwaukie, Oregon
for Dr. N. Dean Gregson
Jerri Annis-Brown
-
from Facebook
At Dr. John Winskill's practice in Tacoma, Washington
What features will have the biggest impact on your profit and productivity?
Request a demonstration to discover how DAISY can streamline your practice