Boost profits, lower overhead and achieve stellar productivity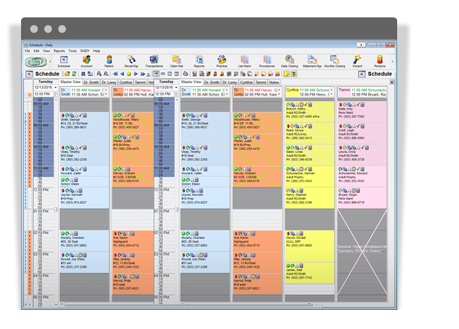 The most powerful and efficient patient scheduling system for dentists

Your dental practice lives by its schedule. Without it, it would be impossible to plan your day, accommodate emergency patients, stay organized and deliver exceptional service.

DAISY front office dental software offers the most intuitive way to keep your schedule front and center, with features that streamline patient scheduling, follow-up and other tasks. It's also significantly easier to use than most other software.

To see firsthand how DAISY's patient scheduling software can dramatically increase productivity, a free online demonstration.

REQUEST A DEMO
Simplify all of your appointment related tasks
DAISY sets the standard as the most powerful and efficient patient scheduling system on the market today. The following scheduling features and more come standard...
Synchronize your appointment book with patient recall
Get instant access to all patient records
Manage unscheduled appointments and your short call list
Search for the best appointment times
See medical, financial and appointment status at a glance
Track lab work and follow-up
Post charges as patients leave

Configure the schedule to fit your scheduling
Customize daily, weekly and monthly schedule views and printouts

Quickly find an appointment or group of family appointments

See scheduled vs. production goals
Track history and set permissions
Pam Scott
-
Kalispell, Montana
Administrative Assistant for Montana Periodontics & Dental Implants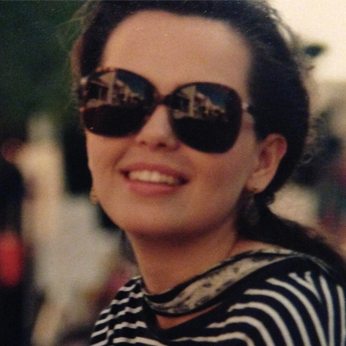 Cheryl James
-
Eugene, Oregon
Patient Coordinator Dr. Howard Curtis
Debbie Ashley
-
Albany, Oregon
Office Manager for Dr. Patrick Hagerty
Marliss Casteel
-
Vancouver, Washington
Finance Manager for Dr. Charles DuFort
Dr. George McCully
-
Eugene, Oregon
Pam Beaulieu-Velez
-
San Antonio, Texas
Administrative Coordinator for Dr. Kyle Ash
Paula Wallace
-
Lake Oswego, Oregon
Office Manager Dr. Paul Kimbrel
Connie Isenhour
-
Homer, Alaska
Homer Dental Center
Jessica Frederick
-
Springfield, Oregon
for Dr. Larry W. Laurinat's office
Request a free DAISY software demo today
Find out how much time and money you will save with DAISY
STARTLING DENTAL FRAUD EBOOK
Uncover the ten most common dental scams and how to avoid them
Told through 12 real stories about dental practices that have been scammed, defrauded and taken for a ride. All were inside jobs. And it's not always who you think.

Did you know... 1 in 4 dentists will be embezzled at some point during his or her career? Protect yourself. Read this ebook today.

DOWNLOAD NOW
Streamline patient scheduling and simplify appointment related tasks
See how DAISY's flexible scheduling functions will increase your monthly production, eliminate scheduling errors, provide the information you need on demand, and keep your patients from missing appointments so your schedule stays full.

Schedule a demo to uncover how DAISY can help you gain profitability, increase productivity, and lower overhead
Request a Demo
Patient scheduling made easy
With DAISY appointment scheduling software, you'll never have to purchase an appointment book again or strain to read handwritten details. It also ensures fewer errors than spreadsheet or word processing systems. Plus, DAISY is accessible to everyone in the office at the same time, making your patient scheduling system more efficient than ever.
What features will have the biggest impact on your profit and productivity?
Request an demonstration to discover how DAISY can streamline your practice