Do you know how to protect your practice

against the latest threats?
Discover how to safeguard your practice from viruses, malware, and ransomware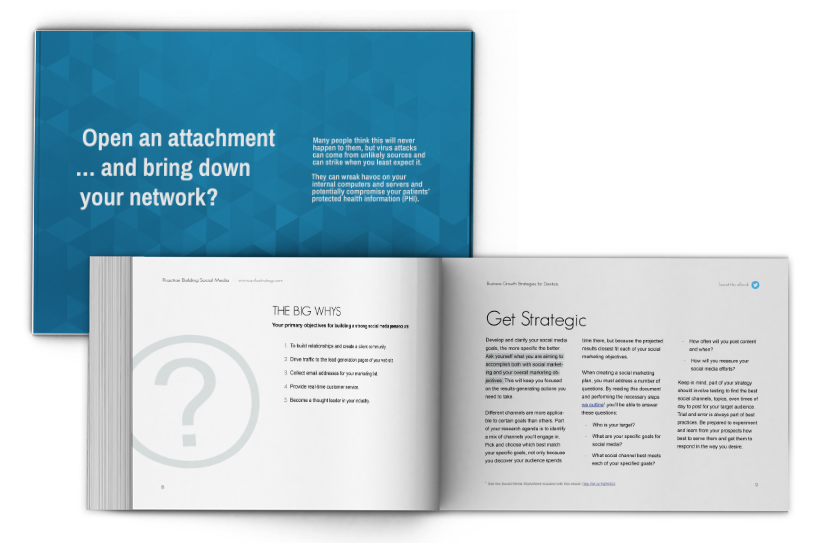 Easily defend against viruses, spyware, malware, and other online threats
Many people think this will never happen to them, but virus attacks can come from unlikely sources and strike when you least expect it. These attacks can wreak havoc on your internal computers and servers and potentially compromise your patients' protected health information (PHI). Fortunately, guarding against viruses, malware, ransomware, and spyware is easier than you think - if you know what to do.

Every day, hackers release thousands of viruses and other malware. DMC's hardware and software support plans give you peace of mind and access to some of the best technical support representatives in dentistry.

However, you don't need the best support reps to prevent your practice from falling victim to viruses, malware, ransomware, and spyware. And, even the best anti-virus software can't protect you if you don't follow the simple guidelines outlined in this free ebook.

Comprehensive protection for all your PCs, Macs, smartphones, and tablets is critical in today's day and age. Arm yourself with the tips, tricks, and advice you need to protect your dental practice from a wide range of viruses, malware, and more.

Download this ebook and discover the many free and low-cost ways to protect your biggest investment.
How many ways can an DMC support the technology in your practice?