Computer hardware to fit your practice, without the fuss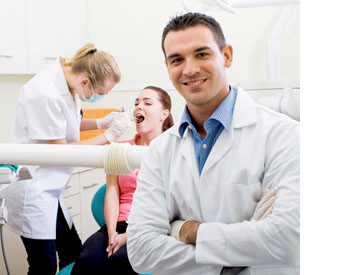 Hardware and networking installation, training and support you can depend on

Investing in new computer equipment improves productivity and boosts your bottom line. DMC's experts can help you select and install new hardware that's exactly right for your unique practice, from computers and laptops to signature pads.

You'll save time researching the right equipment. Plus, DMC will install equipment, train your staff, and integrate new hardware and software with your existing equipment, so that you can get back to work fast.

Request a Consultation
Why Choose DMC?
The right computer equipment in your dental practice substantially improves your efficiency and impresses your patients. If you're considering upgrading your current computer hardware, trust our experts to do the job right.
Our computer equipment specialists recommend the right equipment, install all hardware and software and train your staff. We'll advise you on which computer equipment — servers, wireless keyboards, printers, scanners, backup solutions, computer monitors and monitor mounts — will work best for your dental practice.
More than hardware and equipment, you get:
Complete computer hardware and networking solutions
Certified technicians who specialize in dental
Unbeatable support for all the equipment in your office
Unlike other computer hardware vendors, we'll integrate your software with your digital radiography and any existing computer equipment. We also offer your choice of two comprehensive support plans that cover all the computer equipment in your practice.
Request a free computer hardware quote today
Find out how much time and money you will save with DMC
FREE ANTI-VIRUS EBOOK
Discover how to easily prevent malware, increase firewall protection, and improve web security.
Every day, hackers release thousands of viruses and other malware. DMC's hardware and software support plans give you peace of mind and access to some of the best technical support representatives in dentistry.

However, you don't need the best support reps to prevent your practice from falling victim to viruses, malware, ransomware, and spyware. And, even the best anti-virus software can't protect you if you don't follow the simple guidelines outlined in this free ebook.

Download this ebook and discover the many free and low-cost ways to protect your biggest investment.

DOWNLOAD NOW
Our promise to you and your dental practice
With a single source for all your hardware and software needs, you'll always know who to call. DMC gives you centralized technical support with one phone call — no more tracking down multiple vendors. And DMC technicians are available on-site when you need them. Below are a few of the items we sell...
Computer Hardware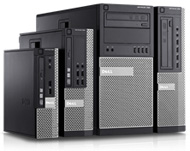 When you invest in new computer hardware for your dental practice, you save money by improving productivity. We sell only the latest hardware and equipment from trusted computer equipment manufacturers, such as Dell, ICW, Logitech, Plantronics, ioSafe and others.
Flat Screen Monitors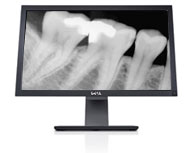 Flat screen monitors and monitor mounts play an important role in your operatory, so quality is essential. We'll ensure you get the right monitor mounts for each of the computer monitors and flat screen monitors in your operatories.
Networking and Security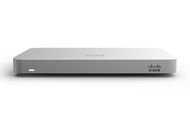 Get advanced security services with the Miraki MX64 content filtering Intrusion prevention (IPS) device. Provides traffic shaping and application management, including advanced antivirus and antiphishing filtering.




Digital Radiography Integration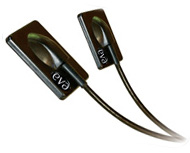 We'll help your dental practice select the right computer hardware to accompany existing or new digital X-ray systems. Our dental hardware specialists will ensure the smoothest computer hardware upgrade and digital radiography integration possible.
Monitor Arms
The computer mounts and monitor arms we offer will meet any special mounting requirements. We complete the full installation, so you can rest assured that your computer monitors and monitor mounts will be
exactly
where you need them.
On-site backup
With breakneck speed and improved connectivity and compatibility, the ioSafe SoloPRO gives you unparalleled data protection for your critical patient data as part of DMC's
Redundant Backup Solution
.
Wireless Keyboards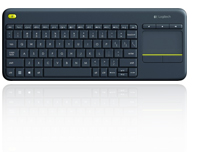 Personally tested and selected by DMC technicians, the Logitech wireless keyboard is ideal for the treatment area. The popular wireless keyboard uses Bluetooth technology to minimize fans, cell phones and other wireless devices that can cause interference.
The Logitech wireless keyboard charges in the base where it's stored and can last for as long as two months between charges which means you never have to worry about replacing batteries.
Let DMC help you select the right computer equipment for your practice
Save time and money while enjoying the peace of mind that DMC has you covered, from precisely determining your needs for installation and training. Our hardware and technology experts, installers, trainers and support staff are with you every step of the way. We handle product and software integration with your existing computer equipment, digital X-ray devices, and camera systems preventing any possible downtime or the need to involve multiple vendors.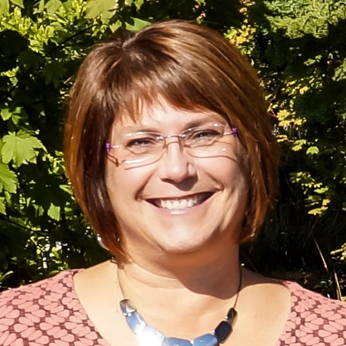 Debbie Ashley
-
Albany, Oregon
Office Manager for Dr. Patrick Hagerty
Tracy Jacobs-Fife
-
Oklahoma City, Oklahoma
Office Manager for Dr. Justin Biggs
Cathy Brennan Kolenda
-
From Facebook
Silver State Smiles in Las Vegas, NV
Sharon Powell
-
Shawnee, Oklahoma
Office Manager for Dr. Brian Drew
Request a custom quote for new computer hardware
Let the experts at DMC help you select the right computer equipment for your practice