Free ebook reveals ten common

dental scams and how you can avoid them
These scenarios happen every day in dental practices across the country. Maybe even yours.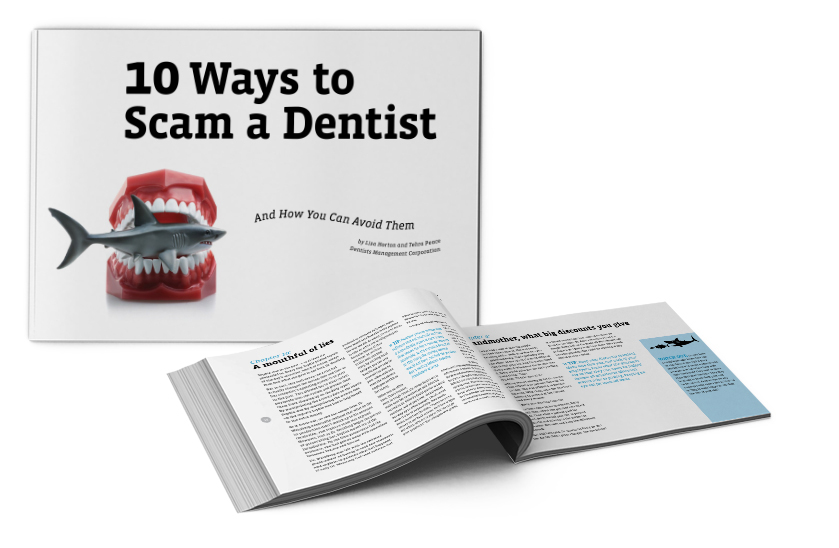 True tales of dental fraud that took place in practices just like yours
In this free dental fraud ebook, we'll reveal 12 real stories about dental practices that have been scammed, defrauded and taken for a ride. All were inside jobs.
And it's not always who you think.
Did you know... 1 in 4 dentists will be embezzled at some point during his or her career.
The 2010 Marquet Report on Embezzlement stated that embezzlement is a $400 billion per year problem, and the healthcare industry is one of the top six industries affected.
Why you should read and share this ebook:
The purpose of this short ebook is to convince you, the practicing dentist, that it is extremely important to have a system of checks and balances in place to prevent fraud. These safeguards can range from high-quality, full-featured practice management software to regular oversight of your books and records.
Don't think of these measures as a threat or challenge to the trustworthiness of your staff. Rather, they're a way to protect honest employees.
Discover what DAISY can do for your profit, overhead, and productivity